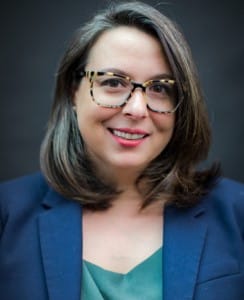 Kathryn Lewis earned her bachelor's degree in 2004 from the Harriet L. Wilkes Honors College of Florida Atlantic University, and her juris doctorate, cum laude, from Stetson University College of Law in 2008. While at Stetson, she served as the Articles & Symposia Editor for the Stetson Law Review. Lewis began her legal career as an associate at a large law firm, but quickly transitioned into criminal law, serving as an Assistant State Attorney in Palm Beach County from 2009-2016. From 2012 to 2016, Lewis was a member of the State Attorney's Office White Collar Crime Unit, which handles complex financial theft and fraud cases. Lewis was also primarily responsible for handling crimes involving financial exploitation of the elderly. Lewis also participated in the drafting of a county ordinance that requires the licensing of home health aides.
Lewis joined the law firm of Kitroser & Associates in 2016, and in 2023 was named partner of the newly formed Kitroser Lewis & Mighdoll, LLC, where she heads the litigation department. Lewis focuses her practice on fiduciary litigation, with a special emphasis on litigating against those who financially exploit the elderly and vulnerable members of the community.
Lewis resides in Jupiter with her 8-year-old daughter and their German Shepherd.