Join the Florida Atlantic University Alumni Association and stay connected with your FAU family.
Since opening its doors in 1964, FAU has been a part of hundreds of thousands of lives in South Florida and around the world. By being a member, you will have endless opportunities to connect with other Florida Atlantic alumni worldwide. You also can enjoy exclusive events and benefits, as well as support the next generation of FAU Students. Join today and proudly proclaim your love of the Owls!
Highlights
By becoming a member, you will support future Owls and enjoy incredible benefits that will enhance your FAU alumni experience.
Read More Alumni Stories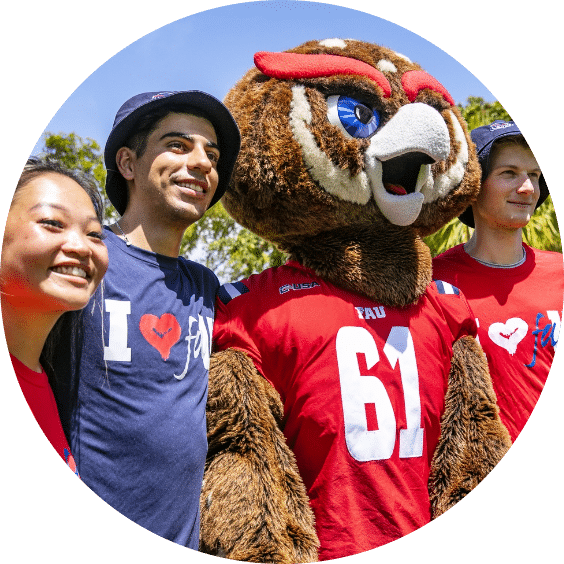 Invites to Florida Atlantic Foodies


Access to professional networks


Discounts at the bookstore


Discounts at the FAU Alumni Online Store


Dozens of Go Owls reward discounts and offers


Support the FAU Alumni Scholarship Fund


Priority access for exclusive events

Complimentary beverages at home tailgates


15% off Executive Education courses

Access to the FAU Library on the Boca campus


Frequently Asked Questions
Are membership dues tax-deductible?
Yes, a portion of your membership due payment is tax-deductible! You will receive a receipt once you complete your purchase. Please consult your tax advisor for more information.
When will I receive my membership card or free gift?
Digital membership cards can be accessed through our online portal. For Florida Atlantic Lifetime Memberships, your Lifetime Welcome Package will be shipped in four to six weeks.
Do I need to be an FAU alum to become a member?
No, anyone 18 or older can become a member of the Florida Atlantic Alumni Association.
Do you offer installments, or do I need to pay in full?
Annual memberships must be paid in full. Lifetime memberships may be paid in full or in monthly installments. A credit card is required for the installment option, and will be charged the same day each year as the day the membership was purchased.
What do my membership dollars support?
Membership contributes to the sustained success of our alumni programs, which encompass a range of resources, including educational resources, career services, and regional and local clubs. A portion of your membership also supports the Florida Atlantic Alumni Endowed Scholarship fund.