Florida Atlantic Alumni Introduces the Shabbat Supper Club
10/6/2023 | 6:45 PM

-

9:00 PM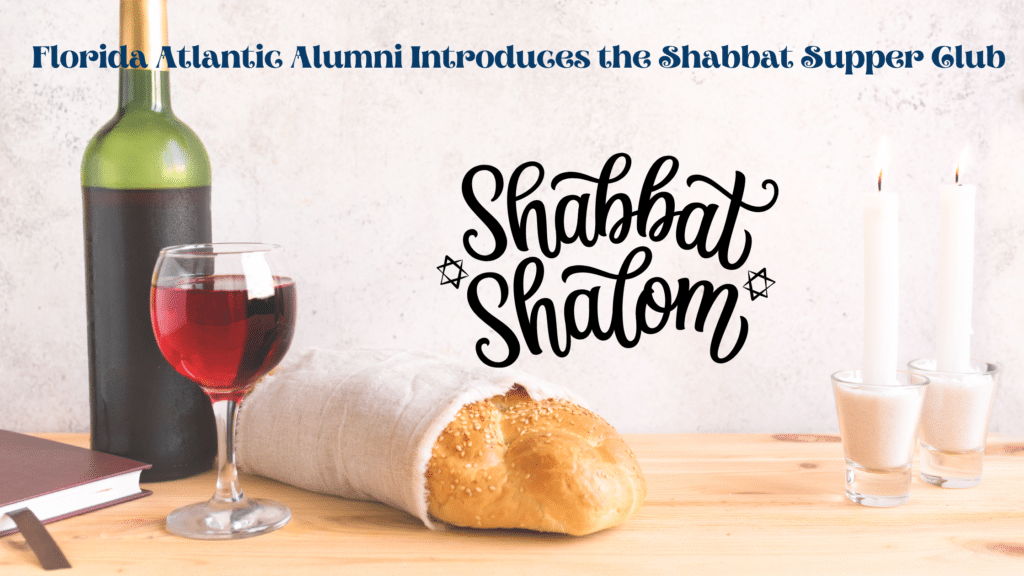 Join us on Friday, October 6, for our inaugural Shabbat Supper Club at Adam and Joes Gourmet Eatery in Fort Lauderdale. The Shabbat Supper Club brings together the customs of Jewish culinary heritage with the camaraderie of modern dining, offering a unique and memorable experience that celebrates both food and traditions. 
Tickets are $36, with a portion supporting scholarships. Many thanks to our gracious hosts, Aryeh and Jessica Lehrer. 
We will feature a traditional shabbat menu including: 
Challah and Wine
Matzoh Ball Soup
House Salad
Roasted Chicken
Beef Brisket
Roasted Potatoes and Garlic Green Beans
Assorted Traditional Dessert
If you have any questions, please reach out to Sherry Bees at [email protected].