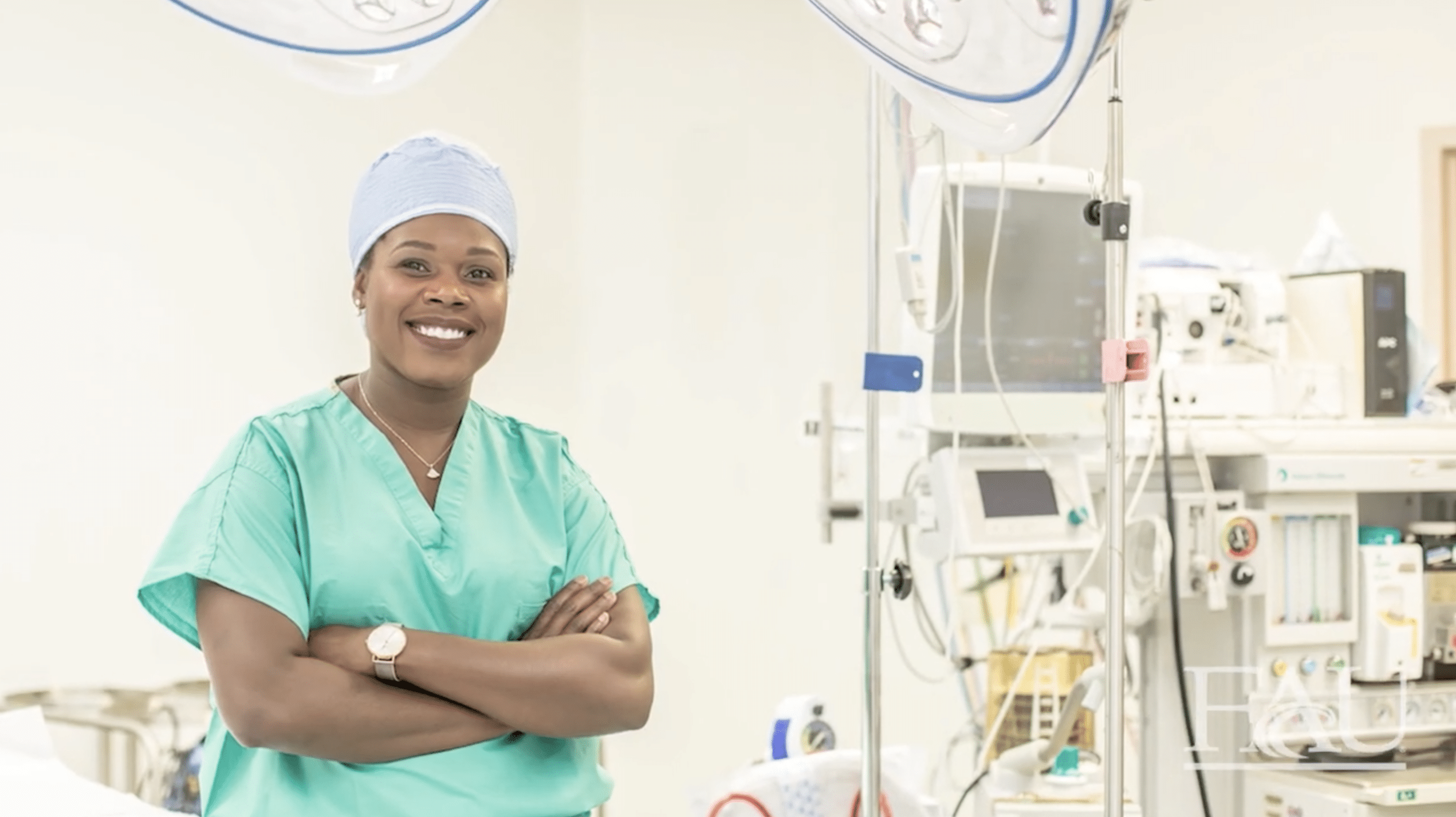 Dr. Sabrine Semoin '07 is a general surgeon at Jackson North Medical Center in Miami Beach. After years of work in the community, she has developed a unique relationship with her patients. Sabrine's patients call her their 'child.' By breaking the barrier between a healthy doctor-patient relationship Sabrine focuses on being more relatable and sincere to her patients. This bond has lead to closer ties between her and the patients she serves.
Sabrine graduated from the Harriet L. Wilkes Honors College at FAU in 2007 and went on to attend medical school at Howard University, where she was involved in student-organized mission trips in which she found herself scrubbing in at every possible surgery. From then on, she knew the OR was where she wanted to be.
Growing up in South Florida in the Haitian immigrant community, Sabrine notes how there was always a big emphasis on 'serving the underserved,' and she still lives by that statement to this day. With barriers like culture, language, and ethnicity, Sabrine is sure these are things she can overcome to be the best version of herself.