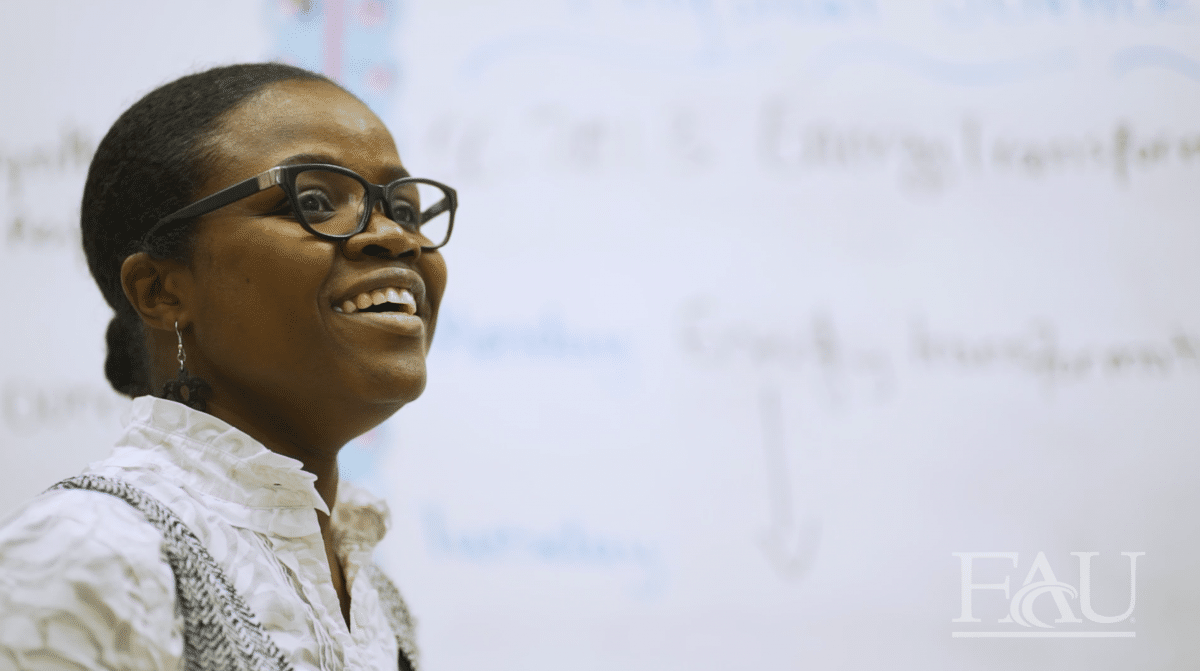 Darlene Holland '07's passion for education is fueled by students who have never seen themselves represented in a position of authority. As a middle school teacher, Darlene looks past her title as an educator. She emphasizes building relationships with students and motivating them to be the best versions of themselves, allowing them to escape from anything hindering their success.
When Darlene graduated from high school, she felt more than ready to attend college because of her support system and help she received from those surrounding her. When she was in high school, she often was bullied for her thick accent, but when she came to FAU and found her professors having thick accents themselves, she was able to build her confidence up and see the potential others saw in herself.
Darlene says it doesn't matter where you come from or what your current situation is—listen to the people in your corner and see the gifts you have. The support Darlene received has given her the opportunity and passion for helping other students just like her.