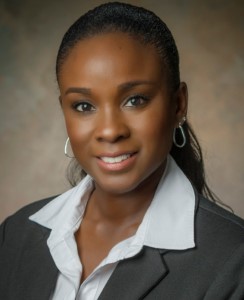 Nicole Cummings is the deputy program manager at Aerojet Rocketdyne, and is responsible for the RL10 rocket engine that will power the Exploration Upper Stage of NASA's Space Launch System (SLS) Block 1B rocket. SLS is slated to take the first woman and first person of color to the moon as part of NASA's Artemis program.
Cummings received her B.S. degree in Mechanical Engineering from Florida Atlantic, and a M.S. degree from National Graduate School.
Cummings began her aerospace career 18 years ago as an intern. She worked as a test engineer and then moved to rocket launch operations, where she served as the company's engineering liaison for customers such as NASA, The Aerospace Corporation, and United Launch Alliance. After working in engineering for several years, Cummings moved to the business side where she worked as an operations manager charged with incorporating new technologies into the company's product lines. The well-rounded experience has led her into her current role as RL10 deputy program manager.
In addition to her work at AR, Cummings works to promote STEM in schools by raising knowledge and awareness of science and engineering within the community. She regularly visits local schools to help expose students to the excitement and thrills of being an engineer.
Cummings also started her on small business Sophisticated out Loud (SoL) where she helps women and minority-owned businesses with marketing, business connections, and growth tools through unique networking experiences.
Cummings was honored with the WPB Women's Chamber of Commerce Giraffe Award, Success Magazine successful 40 under 40, MIA Magazine Successful 40 under 40, South Florida's most Prominent and Influential Black Woman, and International Career and Business Alliance (ICABA) Women of Impact.
Cummings also serves on the academic advisory board for Florida Atlantic University College of Engineering.