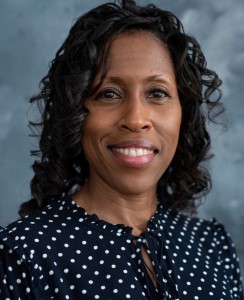 Dr. Kavin Ming is a professor of literacy, chair of the Department of Curriculum and Pedagogy, and director of the Richard W. Riley College of Education's New Faculty Mentorship program at Winthrop University. She joined the faculty in 2008, serving as the program director for the M.Ed. in Literacy program until summer 2018. Prior to her tenure at Winthrop, she served as an assistant professor at Lynn University, and a special education and reading resource teacher in the Palm Beach County School District.
She has taught graduate and undergraduate courses in literacy, general and special education, classroom management, and assessment. Her areas of research include improving the educational outcomes of students at risk for reading failure, incorporating content area and disciplinary literacy as tools to support content acquisition, using multisensory strategies in reading development, and fostering culturally responsive classrooms and school communities. She has published numerous book chapters and journal articles in special and general education journals spanning state, national, and international audiences, and has presented at local, state, national, and international conferences. She has also served as a reviewer for numerous national journals. She is a member of state and national literacy organizations, and holds leadership positions on state and university-level committees.
She earned an associate of arts degree in business administration from Edison Community College, a bachelor of arts degree, a bachelor and master of science degrees in special education from Florida State University, and a doctor of education degree in special education from Florida Atlantic University.