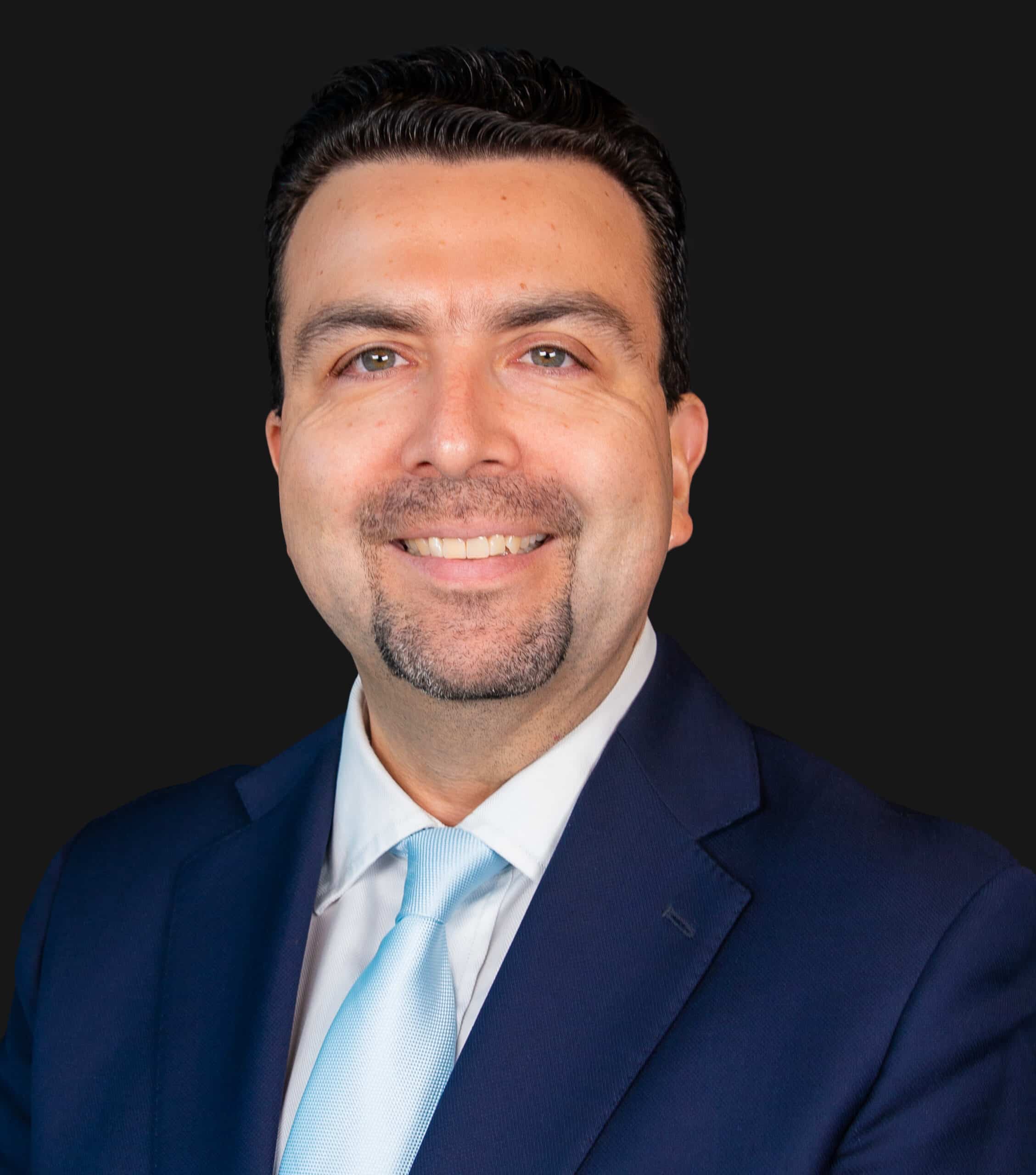 Upon stepping on campus more than 20 years ago, Pablo Paez '02, '08 quickly developed a passion for Florida Atlantic that hasn't dissipated.
Between serving in the student senate, cheering on the Owls in their inaugural football season, and meeting his future wife, Paez became intertwined with Florida Atlantic, forging a deep, lasting bond. Since receiving his undergraduate degree in 2002, Paez has continued to be a consistent champion for Florida Atlantic, highlighted by his recent appointment to the University's Board of Trustees.
"I'm extremely thankful for what FAU did for me in my life," said Paez who serves as Executive Vice President of Corporate Relations for GEO Group. "It really changed the trajectory of my life, professional and personally. It clearly gave me a foundation for the professional success I've had… I think it's incumbent on all of us to give back and to be thankful for what this great institution has done for us."
Born in Ecuador, Paez moved with his family to the United States in 1999, right as he was searching for prospective colleges. After touring numerous state universities, he zeroed in on Florida Atlantic, immediately recognizing it as the place for him.
"I loved the atmosphere on campus and the diversity of the students," Paez said. "You kind of get a feeling of what's going to be a good fit and where you can be successful. For me, it was never a question."
Paez immediately immersed himself in campus life, joining the student senate. During his undergraduate years at Florida Atlantic, he served as student body president and as a student representative on the University's Board of Trustees. Paez said it was an incredible experience and helped him develop valuable skills that have aided him in his professional career.
"Learning about leadership skills and organizational skills is extremely important and I think it's something all students should pursue in some capacity – whether it's a student organization, club, or student government," Paez said. "I think it gives you experience that goes above and beyond what you learn in class."
Working in student government, he also served as a key liaison in helping generate support on campus for Florida Atlantic's inaugural football season in 2001. In the lead-up to the season, he and other student government leaders helped organize transportation to bring students down to then-Pro Player Stadium in Miami Gardens for the program's opener against Slippery Rock.
While the Owls lost that game, Paez said witnessing that historic milestone remains one of his favorite memories from his time at Florida Atlantic, describing it as a "great experience and foretelling" for what was to come.
"There was this collective sense within Florida Atlantic that this was a really important first step and when you look in hindsight, it really was," Paez said. "To think when I joined FAU, we did not have a football team and we were playing in a relatively small conference for basketball. That wasn't that long ago. To look at the success we've had, it brings so many memories back."
Paez obtained his Bachelor of Science in finance and real estate, and then later received his Master of Business Administration from Florida Atlantic.
Since then, he's served in a variety of volunteer roles for the University, including as chair of the Board of Directors for the Florida Atlantic University Alumni Association and vice chair of the Florida Atlantic University Finance Corporation Board.
In his new role as a member of the Florida Atlantic University Board of Trustees, he's eager to continue serving the University and help support its growth moving forward.
"In whatever way I can, I try to help," Paez said. "I'm always going to be the person that raises his hand and wants to help, and I'm incredibly excited about this new opportunity to serve on the Board."