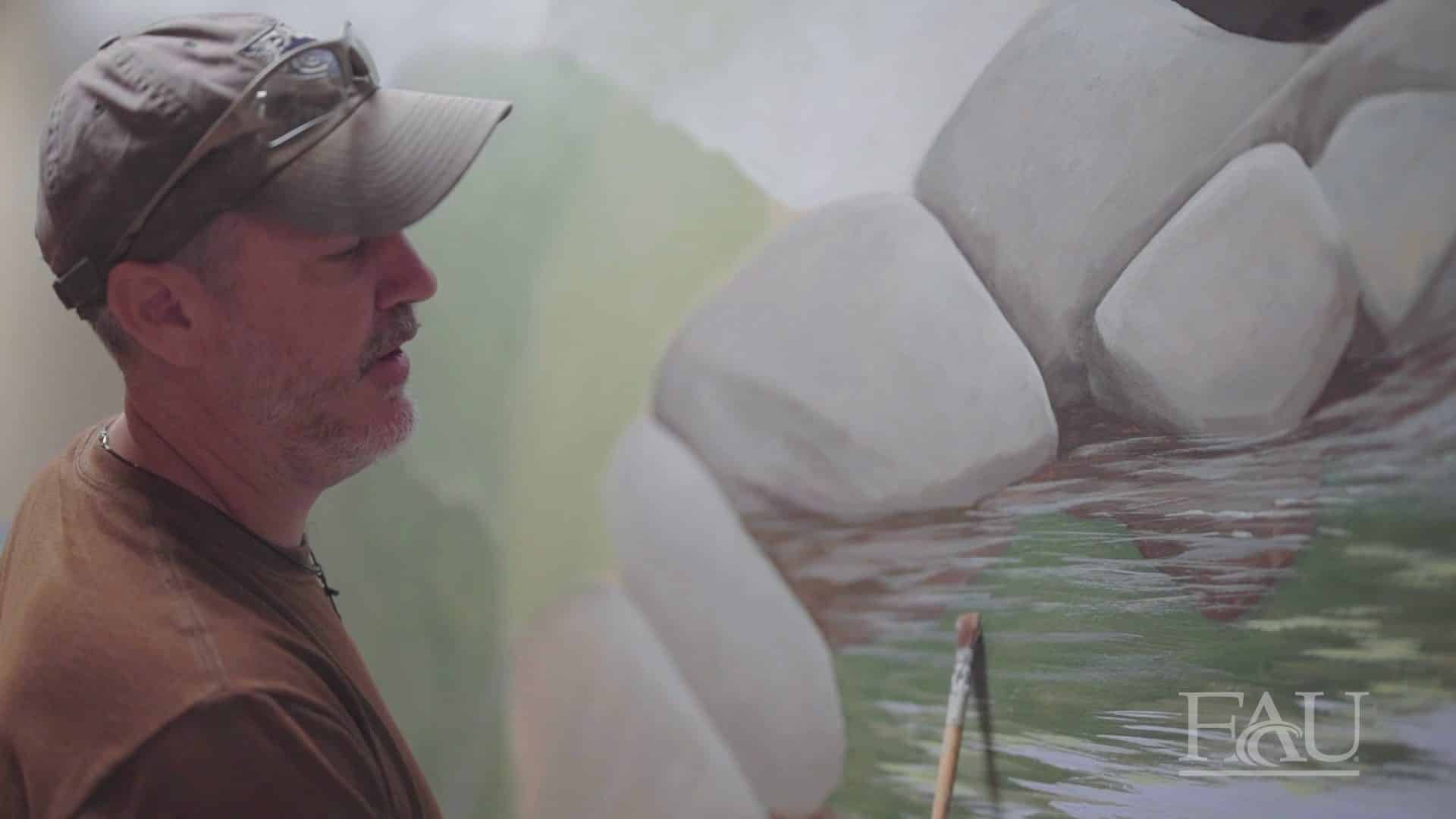 "I see the joy that it brings people—as corny as it sounds."
Doug Bolly '94 has always been a Disney 'nerd', recounting how one of his bucket list goals was to get just one of his pieces into a Disney art gallery, and now he's at thirteen and counting. When he finally stepped foot on campus at FAU, it felt like home to him.
Doug took one painting class after arriving at FAU, and the rest is history. He started taking as many art courses as he could, even taking science classes to correspond to whatever he was painting at the time. As an alumnus, Doug came back to FAU and left his own mark on the school—a mural influenced by his own painting style. Doug's work can be found online as well as Disney theme parks.